Paying registration "Silver"
By taking the offer " Silver " you will have a positioning improved in the list of Greece Tourist Directory, a publication in several categories, a more complete presentation of your activity. The annual subscription is 25€ or 65€ for 3 years.
- Short description of up to 200 caracters - Long description of 500 caracters minimum - Direct link to your site - Thumbnail of your Home page - Presentation image of long description (Home page) - Tranlation in English or French if necessary - Multi-mdia Sharing - Customer feedback - Content rating - Ranking on the standard list - Choice of 1 in 2 Tag - Free, the "Meta" marking for your presentation page, in order to improve your SEO positioning in the search engines. For 1 year
65€ for 3 years
Με την προσφορά "Silver" θα έχετε μια καλύτερη θέση στον κατάλογο Greece Tourist Directory, μια δημοσίευση σε διάφορες κατηγορίες, μια πιο ολοκληρωμένη παρουσίαση της επιχείρησής σας. Η ετήσια συνδρομή είναι 25 € ή 65 € για 3 χρόνια.
Σύντομη Περιγραφή 200 χαρακτήρων, Μακρα Περιγραφή τουλαχιστον 500 χαρακτήρων, Απ'ευθειας συνδεση προς τον ιστοτοπο σας, Μικρογραφία της αρχικης σελιδας του site σας, Εικόνα παρουσίασης της μακράς περιγραφής (Αρχική σελίδα), Μεταφράσεις στα αγγλικά και γαλλικά, αν χρειαζεται, Sharing Multi Media, Σχόλια επισκεπτών, Αξιολόγηση περιεχομενου, Κατάταξη στην κυρια λιστα, Επιλογή 1-2 Tag, Δωρεάν, Επισήμανση "Meta" για τη σελίδα παρουσιασης ωστε να βελτίωθει η αντιστοιχηση σας στις μηχανές αναζήτησης (SEO).
Θα βρειτε παρακατω το παράδειγμα της δημοσιευσης στη λίστα της κατηγορίας που έχετε επιλέξει.
Κάνοντας κλικ τοσο στη φωτογραφία οσο στον τίτλο της λίστας, ο σύνδεσμος θα σας οδηγήσει στην σελιδα παρουσιασης της επιχείρησή σας.
Ο επισκεπτης θα βρει την παρουσιαση της επιχειρησης σας με την περιγραφη που μας εχετε δωσει.
Η εικόνα παρουσιασης οδήγει στο συνδεσμο προς το site σας, καθως και το κουμπι που βρισκεται απο κατω,
You have below the exemple of publication of your announcement in the list of the category you have chosen.
By clicking as well the photo as the title in the list, the link takes you to the page of presentation of your activity.
The visitor will discover the presentation of your establishment, with the description you have given us concerning your activity.
The presentation image includes the link to your website, as well as the button situated underneath.
Presentation on the list
The "Gîte Perigourdin" is accredited by the Association of Gîtes de France.It is ideally located at the crossroads of 3 departments. The surrounding nature is of exceptional quality with many activities for the whole family. Feel free to visit our page for more information
Site presentation on the page
The presentation contains your short description, put forward, followed by a double emphasized frame.
One of the frames contains the long description of your activity. The other frame integrates an image adapted to your description or classification of your business
The image integrating the link towards your site can be:
A snapshot of your site's Homepage
A particular page of your site
A photo you sent us.
We will adapt these elements to the size of compatible publication in our directory.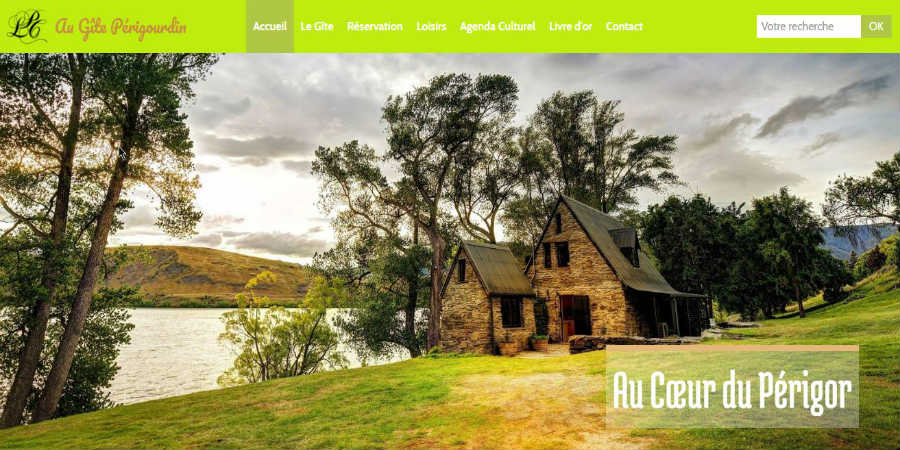 Instantané Page d'Accueil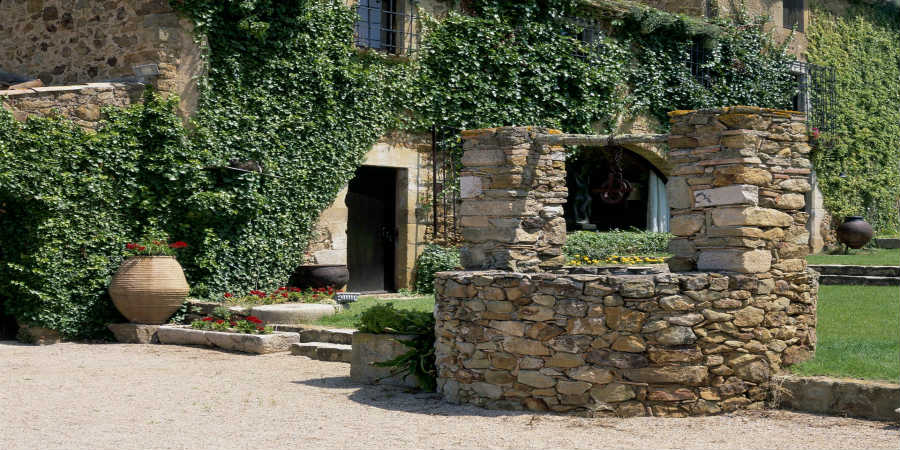 Photo fournie par le client
Register a Site in the directory
Go to the tab "Directory" and select the category which corresponds to your activity, the region and its location
On the top of the page, choose the button "Submit a Website" Complete the form of submission
Send your request after checking the Anti Spam box. That's it !
Within 48 hours we are manually going to check your information, an e-mail will notify you of the validation. Your activity will be published with a link towards your site, the time for you to choose among our offers of insertion and to return us the information concerning the chosen option.
Πηγαινετε στο σημειο "Directory" και επιλεξτε την κατηγορια στην οποια ανηκει η δραστηριοτητα σας, στη περιοχη και την συγκεκριμενη τοποθεσια.
Στο ανω μερος της σελιδας, επιλεξτε " Submit a website" συμπληρωστε την φορμα υποβολης.
Στειλτε το αιτημα σας, αφου πρωτα σημειωσετε το τετραγωνιδιο Anti Spam. Αυτο ειναι ολο !
Μεσα σε 48 ωρες θα ελεγξουμε τις πληροφοριες σας και θα ενημερωθειτε με e-mail για την επικυρωση. Η δραστηριοτητα σας θα δημοσιευτει με εναν απ'ευθειας συνδεσμο προς τον ιστοτοπο σας, προσωρινα, μεχρις οτου επιλεξετε μια απο τις προσφορες μας και μας επιστρεψετε τις πληροφοριες εν σχεσει με την λυση που επιλεξατε.